Buying a Home in Kansas City?
Contact us for a Copy of our
Complete Guide to Buying a Home in KC!
You can Get a FREE copy
when you schedule a
No Cost, No Obligation
Buyer Consultation
Let us show you how to
take advantage of this market.
(816) 224-KORN (5676)

Watch the Full Episodes Here

Listen Now!
---
---
Rated
"Top 10" Real Estate Web Site
by Realtor Magazine
Thanks to Our Clients for Their Continued Support and Referrals!
---
Check out these other Useful Tools

Click Here for our Press Releases
---
Meet Brad Korn, Top Real Estate Agent
Brad Korn, The Hern Group, Keller Williams Platinum Partners
1201 NE Windsor Dr
Lee's Summit, MO 64086
Office: (816) 224-KORN
Direct: 816-224-KORN (5676)
Fax: (913) 563-6835
Main Office: 816 525-7000
Email: bradkornrealtor@gmail.com



Do you have a favorite charity that could use our moving van? Let us know.
Email: bradkornrealtor@gmail.com
---

See photos and video from the teardown of the home Apr. 1st in Kansas city
---
All logos, designs, names, images, concepts, processes and technology are the branded and protected property of
The Korn Team, Brad Korn PC & The Hern Group. Trademark and Copyright infringements will be prosecuted.
© 1991-2017, Brad Korn Real Estate Systems, Keller Williams
We would like to thank the following real estate organizations and their members for their contribution to the success of
Brad Korn & his real estate business: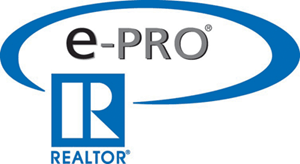 Mr. Internet